You are here:
Home
/ Blogs
Is everyone ready for our favorite time of the week? That's right- it's time to announce this week's Facebook Freebie winner! The Lucky East Cobber who wins 6 VIP tickets to Sounds of Life Concert is ………Cindy Walker Winans!!! Congrats Cindy !! Please email Tiffanie@eastcobber.com to claim your awesome freebie!!
Didn't win? Don't despair! EAST COBBER brings you wonderful ways to win each and every Wednesday and Friday on our contest blog and Facebook page. Good luck, and may the odds ever be in your favor.
Get out your costumes and get ready for some East Cobb Family Fun at Sunday Funday at East Cobb Park on Sunday, October 26, 3-6pm!
Come in costume and enjoy music by The Loose Shoes Band, food from Zaxby's, games, inflatables, face painting, jumpies and more! Costume contest begins at 5pm. Categories include: Scariest, Funniest, Most Imaginative and Best Dog Costume.
Sponsored by Dorsey Alston Realtors, Pro Martial Arts, WellStar Health System and Zaxby's Marietta will be on-site. Overflow parking will be available at the new WellStar facility on Roswell Road with shuttle service to the park.
For your own safety, as well as the safety of others, please don't park along Roswell Road.
On Saturday, October 25, 2014, Walton Swim and Dive Team will host a car wash fundraiser from 9am-4pm in partnership with Platinum Auto Spa, 1075 Johnson Ferry Road.
Walton's Swim and Dive team holds the title of Georgia's State Champs for 2014. For every car receiving a full service wash or detail, the team will receive a donation from Platinum. Prices are $17.99 for a Platinum Wash, $21.99 for a Supreme Wash and $25.99 for an Ultimate Wash (plus $1 for vans/SUVs).
Rain date is Saturday, November 1.
Come out and support the #1 Men's Swim and Dive team and the #4 Women's team in the State!!
Pilgrimage United Church of Christ is having a Fall Fest on Saturday, October 25th. There will be a church wide yard sale from 8am -noon and the Fall Festival follows from 1-4pm. The Fall Festival will have a fun activities for children and a chili cook off.
Don't miss the bounce house, face painting, pumpkin decorating, sand art, cornhole, a costume contest, treats and more!
All proceeds benefit Pilgrimage UCC.
The church is located at 3755 Sandy Plains Road in East Cobb.
LIKE THIS BLOG? Then you'll love our newsletter! Click HERE to sign up for our weekly e-newsletter and be a neighbor in the know!
Get started on your holiday shopping at the Good Mews annual Holiday Décor Market, Saturdays 10am-5pm and Sundays 12 – 5pm from October 25th through November 23rd. Find the perfect gift and shop a wide variety of merchandise to celebrate the holidays! Choose from festive fall décor, collectibles, ornaments and tree trimmings, party platters and serving ware, knick-knacks and so much more! It will be held at the Sandy Plains (Publix) Shopping Center, 1860 Sandy Plains Rd at Scufflegrit Rd. Marietta, 30066 (Suite 202, 2 doors down from Publix). Admission is free. Visit www.goodmews.org for the latest about the Market and Good Mews.
100% of the proceeds benefit Good Mews, a local non-profit organization, which operates a volunteer-based, no-kill shelter for homeless, abused and abandoned cats. Located at 736 Johnson Ferry Road, Marietta, GA, the shelter provides a cage-free environment for its residents, offering them comfort and security while adoption programs find them happy, loving homes. Good Mews has a strong commitment to the practice of spaying and neutering as the most important step in reducing the pet overpopulation problem. They also promote public awareness regarding the value of pets, animal welfare, and quality human-animal companionship through educational and outreach programs.
To join this growing organization, or to find out more about what you can do to help, call 770-499-CATS (2287) or visit www.goodmews.org.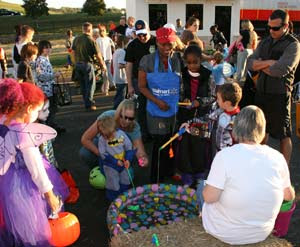 Children of all ages are invited to enjoy family-friendly festivities at the 15th annual Cobb County Fall Festival 4-7 p.m., Friday, Oct. 31. The event at Jim Miller Park will include arts and crafts, children's games, a haunted trail ride, music, costume and coloring contests, treats and giveaways.
Miller Park is located at 2245 Callaway Road in Marietta. All activities are free, but there is a fee for concessions. For more information, call 770-528-8875.
LIKE THIS BLOG? Then you'll love our newsletter! Click HERE to sign up for our weekly e-newsletter and be a neighbor in the know!
For the 2015-16 school year, Mt. Bethel Christian Academy (MBCA) will host three Open Houses at its Main Campus on Lower Roswell Road for grades K-8 and three for its Upper School Campus on Post Oak Tritt Road for 9th and 10th grades.
The Main Campus Open Houses will be held on:
Thursday, November 13 at 10 a.m.
Sunday, January 11, 2015 at 3 p.m.
Wednesday, January 28 at 10 a.m.
The North Campus Open Houses for grades 9 and 10 will be held on:
Sunday, October 26 at 2 p.m.
Saturday, November 15 at 11 a.m.
Thursday, January 15 at 10 a.m.
The Upper School opened in August 2014 with a founding freshman class. Each year, MBCA will add a grade to the Upper School as the freshman class progresses through the Upper School. For the 2015-16 school year, the Upper School will have a 9th and 10th grade class.
Mt. Bethel Christian Academy wasfounded in 1998 and provides a Christ-centered education in an environment that develops and encourages academic excellence, spiritual growth and a lifelong love and desire for learning.  For more information on Mt. Bethel Christian Academy, please call (770) 971-0245 or visit www.mtbethelchristian.org.
District Two Commissioner Bob Ott will host a town hall 7 p.m., Thursday, Oct. 30, at Mt. Bethel United Methodist Church in Marietta. The meeting will last until 8:30 p.m. Mt. Bethel is located at 4385 Lower Roswell, Marietta. For further information, call the commissioner's office at 770-528-3316.
LIKE THIS BLOG? Then you'll love our newsletter! Click HERE to sign up for our weekly e-newsletter and be a neighbor in the know!
The YWCA of Northwest Georgia, in conjunction with the Cobb Judicial Circuit's District Attorney's Office, and the Solicitor General's Office of Cobb County will hold a vigil on October 24, 2014 in Glover Park on the Historic Marietta Square at noon, in remembrance of lives lost to domestic violence in the past year.
Dr. Yamma Brown, daughter of the legendary James Brown, will speak at the event about her own experience with domestic abuse. Dr. Brown's memoir Cold Sweat: My Father James Brown and Me details her growing up in a household witnessing domestic violence.
This year's vigil, titled "Men Against Domestic Violence," is being held during the National Domestic Violence Awareness  Month to renew spirits to change lives. Official recognition of domestic violence across the United States was initiated by the National Coalition Against Domestic Violence in October 1981 (Day of Unity) to provide networking opportunities for advocates who work to end violence against women and children. The Day of Unity expanded into a special week and is now a month long awareness where activities include vigils, rallies, marathons, plays, educational seminars and proclamations at the local, state, and national levels. These activities remember lives lost, celebrate those who have survived, and connect those who advocate ending domestic violence.
Domestic violence is not only a personal tragedy; it is a serious crime that negatively affects women, men, children, families, neighborhoods and communities. Domestic violence is neither unusual nor rare. One in four American women report being physically or sexually abused by a husband or boyfriend at some time in their lives. These behaviors-whether physical, sexual, emotional, economic, or psychological–will no longer be accepted or tolerated in our state, our county or our homes.
In 1978, the YWCA of Northwest Georgia opened the first and only domestic violence shelter in Cobb County. Since this time a 24-hour hotline answers crisis calls that provide women, men, children and families with access to resources and referrals that include housing, counseling, job training, economic empowerment, medical care, protective orders and much more.
LIKE THIS BLOG? Then you'll love our newsletter! Click HERE to sign up for our weekly e-newsletter and be a neighbor in the know!