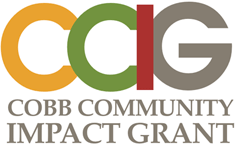 Cobb Community Foundation's mission is to strengthen local nonprofits so they may continue improving the quality of life for our residents. The foundation is now accepting Cobb Community Impact Grant applications from nonprofit organizations in the county for new and expanded projects and programs. Applications must be submitted by Friday, Feb. 20, and will be awarded in April.
All prospective grant applicants are invited to attend an orientation and question and answer meeting 10-11 a.m., Monday, Feb. 9, in the community room at the Cobb Chamber of Commerce. Please RSVP to info@cobbfoundation.org. For more information on the streamlined grant application process, including qualifications and exclusions, visit cobbcommunityimpactgrant.org or call 770-859-2329.
LIKE THIS BLOG? Then you'll love our newsletter! Click HERE to sign up for our weekly e-newsletter and be a neighbor in the know!