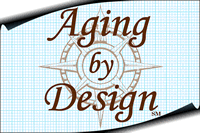 The Aging by Design Summit and Expo will be held 8 am-2:30 pm, Saturday, May 2, at Cobb Galleria Centre. This event is great for seniors, caregivers, adult children, retirees and soon-to-be-retirees.
There will be more than 100 exhibitor booths, cooking demonstrations and free health screenings, such as blood glucose, cholesterol and body mass index. Guest speakers will include a panel of health experts and representatives from transportation services.
Pre-registration is required by Friday, April 24. The summit is $5 and complimentary lunch will be provided to those who request it. For more information, or to register, call 770-528-5355.
*Keep on top of what is going on in East Cobb County! Our weekly E-newsletter keeps you informed, for FREE! Sign up for the

 

EAST COBBER

 

E-newsletter by

 

clicking here

.